One of the most innovative educational ideas of the last century, we propose, came from Paulo Friere, the Brazilian educational theorist and populist. In his critique of "the banking model of education" in Pedagogy of the Oppressed, Freire writes,
"Those who use the banking approach, knowingly or unknowingly (for there are innumerable well-intentioned bank-clerk teachers who do not realize that they are serving only to dehumanize), fail to perceive that the deposits themselves contain contradictions about reality."
In place of the banking model, Freire envisions education that is communal and consciousness raising; he calls it "problem-posing." Freire suggests that teachers and students learn from each other, and that the curriculum should propose authentic problems for the learning community to solve together. For Freire himself that sometimes meant teaching peasant farmers to read in order to raise their political awareness; however, in the 21st century hybrid or online classroom, a Freirian pedagogy supports building creative problems for students to solve with collaboration.
We are making an argument here for a specific kind of collaboration — not small-group projects but project-based learning that involves an entire class (or several classes) working together toward a shared goal.
We see the banking model of education in classrooms where desks are arranged in tidy rows and in every labyrinthine online class portal. Mass collaboration disrupts organizational structures imposed from the outside and encourages students to build new channels of communication and new habits of analysis. Mass collaboration pushes students out of the classroom or online class portal and into the world, where their work has more immediate relevance and a much larger audience. Finally, mass collaboration redraws the role of the instructor, shifting power dynamics and forcing students to take ownership of their own learning.
The major project for the course has all 25 students collaborating for the entire semester to produce one film. Early in the semester, the class subdivides into departments:  production, screenwriting, filmmaking, postproduction, and marketing. In addition to 20-minute films, they produce treatments, a screenplay, storyboards, market research, a legal brief, a press release, posters, previews, a blog, a website, and more. They also offer pitches with visual aids, conduct peer reviews of their own contributions, and work closely with campus organizations and the surrounding business community on marketing and production tasks.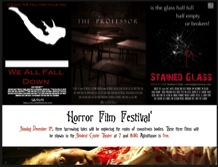 Throughout the process, the students carefully research their own roles, in addition to researching topics related to the subject of their film. They work together in a classroom, but the course also expands their digital literacy by having much of their collaboration happen online using tools like Google Docs and a course blog. Ultimately, 75 students across three sections work together to put on a film festival featuring the final films. The course was taught at Georgia Tech in Spring and Fall of 2011, and a total of over 600 people attended the screenings. For a behind the scenes account of the process, click here.
Students spent the first two weeks of the semester studying Clay Shirky's Here Comes Everybody and talking about the changes that social media have thrust upon journalism. The class is themed around covering the Occupy movement from the perspective of a documentarian. Students have divided themselves into beats and meet weekly in class to assign stories. A contingent of the class studied a variety of platforms for weeks before settling upon WordPress, and the Occupy Class site launched on Monday, February 13, with a breaking news story that the staff worked together to cover.  Beat editors lead teams of writers as individual stories move through multiple editorial phases. The class must frequently address the interactive and intertextual nature of news media.
Occupy Class utilizes Twitter, Edmodo, and Google Docs for communicating, writing collaboratively, and news gathering. As the de-facto publisher of the class, Pete must constantly step away from the traditional pedagogy of teaching and, instead, facilitate the activity of students who are becoming experts in a narrow field of study. Instead of spending time assigning grades, Pete must provide substantive feedback on articles, assist with communication, streamline the composing and editing cycle, and present targeted mini-lessons about issues facing the class.
Both of these examples highlight the ways that technology can be harnessed in a land-based classroom to make mass collaboration possible and to move that collaboration out to a much wider network. "Good ideas normally come from the collision of smaller hunches," says Steven Johnson in "Where Good Ideas Come From" on RSA Animate. He continues, "You have to figure out a way to create systems that allow those hunches to come together and turn into something bigger than the sum of their parts." Ultimately, Johnson argues that increases in connectivity (via technological advances) allow us more opportunities to collaborate and bring our ideas into conversation with the ideas of others.
Large-scale projects also require innovative approaches to assessment. Many instructors balk at launching into mass collaboration for fear of having no easy way to assess student work. We'll be honest, as the instructor in a class working through a process like this, it's impossible to keep track of the exact contributions of each individual student. But, we contend that assessment models should be built around good pedagogical strategies and not the other way around, so we've worked hard to develop and implement alternative modes of assessment for our classes that stress process (not product) and offer qualitative (not quantitative) feedback.
Jesse uses frequent peer review, having students analyze and offer feedback on every project component produced by the class. He also uses a series of self and peer evaluations, asking students to write letters directly to him that discuss their performance in the class and the collaborative dynamics of their sub-group. Pete's students keep a weekly reflection log on their engagement with the objectives of the class. At the end of every week, stories are "graded" in large part by their relevance to the publication and their readiness to be published to the site. Our views are collected in "The Tangle of Assessment," also published on Hybrid Pedagogy.
We never consider ourselves the primary audience for student work.  Instead, we have students work collaboratively, interacting as both readers and writers, learning as much from each other as they do from us.  Students in the horror film class, for example, function as a hive mind. They have individual bodies, but the course project emphasizes the capacities of many bodies working in concert. In the Occupy Class, students each serve as democratically functioning amateur journalists, probing a massive cultural and political identity question.
Click here for a list of 15 (somewhat more obscure) free online collaboration tools. And for even bigger forms of mass collaboration, involving several classes or even larger groups working together, check out these resources about wikis, MOOCs, The School of Everything, and Flat Classroom.
The work Jesse has done in the zombie class (and his pedagogical model) is described in more detail in "Toward a Zombie Pedagogy: Embodied Teaching and the Student 2.0," a book chapter in Zombies in the Academy: Living Death in Higher Education forthcoming in 2012 from Intellect Press. For more info: http://zombieacademy.wordpress.com/.