Hybrid Pedagogy is currently focusing on longer form publications. Just a few weeks ago, we published Undoing the Grade: Why We Grade, and How to Stop, which examines the past, present, and future of ungrading. To talk about the book, or to get ideas as you refine your assessment practice, join these open online office hours, which meet each month, starting September 8 and continuing through November 10. You don't have to read the full book in advance of these sessions, you can start with the introduction to ungrading here.
Hybrid Pedagogy began publishing book-length works in 2014, beginning with a series of digital books. In 2018, we published our first print book, An Urgency of Teachers. We have now published 7 print books in the last five years. See below for our full catalogue. Just as the articles published by Hybrid Pedagogy have always focused on creating dialogue and telling stories, our books share that ethos, bringing together oft-marginalized voices pushing at the edges of teaching, learning, and scholarship.
Our books:
experiment with form as well as content;
make big claims, ask hard questions, and provoke discussion;
use a style accessible to a broad audience;
offer context and analysis that go beyond mere explication of teaching practices or accounts of classroom activities;
engage critical pedagogy, broadly defined.
Contact us if you have an idea for a book or edited collection.
All of Hybrid Pedagogy's books are available in print, ebook, and open-access formats. You can order print and ebook versions online. We encourage you to pay what you can for open-access versions. Donations (and proceeds from the sale of books) benefit the Hybrid Pedagogy Non-profit.
---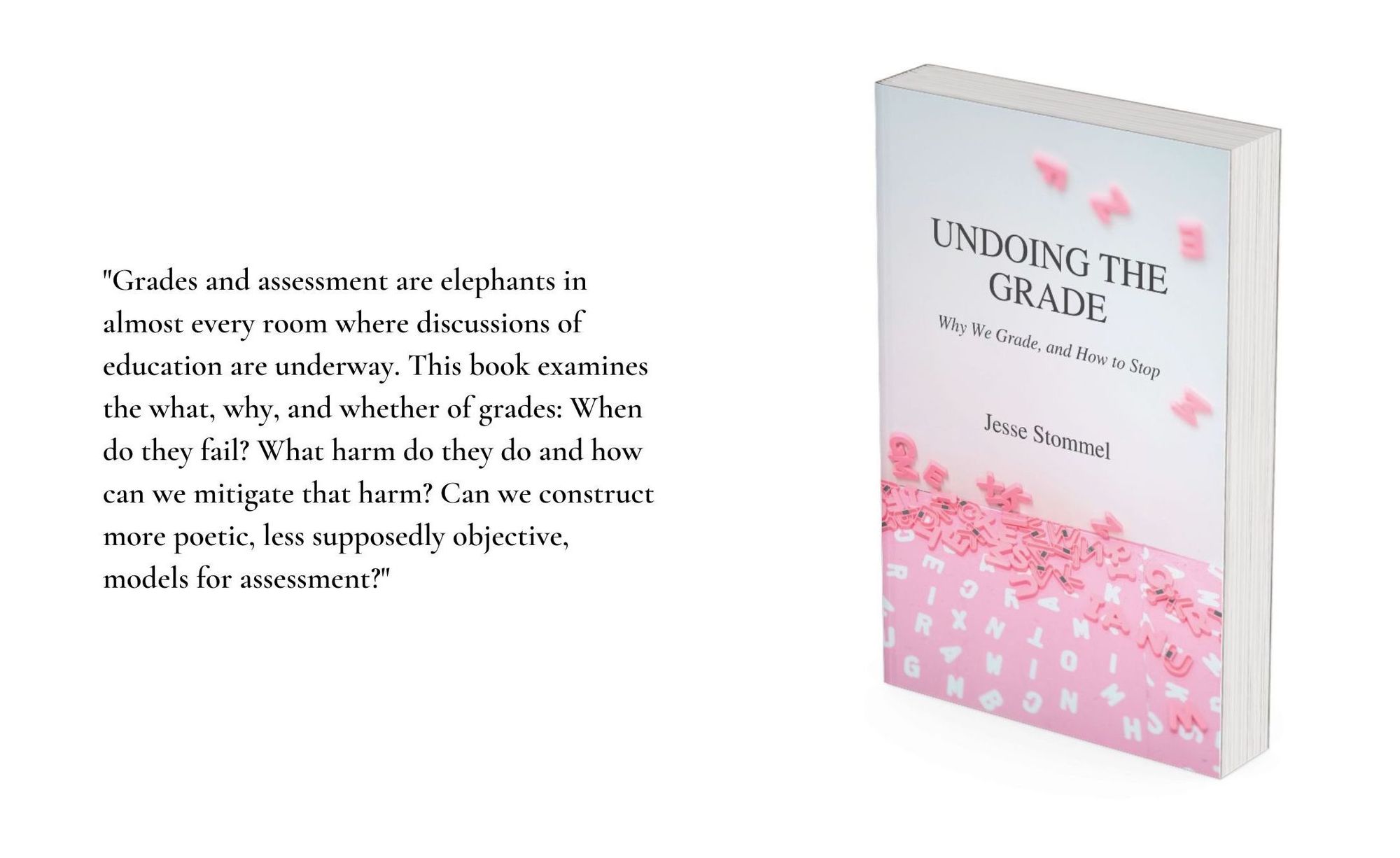 Undoing the Grade: Why We Grade, and How to Stop
by Jesse Stommel
Foreword by Martha Burtis
Afterword by Sean Michael Morris
This book represents over 20 years of thinking and writing about grades. The work of ungrading is to ask hard questions, point to the fundamental inequities of grades, and push for structural change. Undoing the Grade offers pedagogies and practices that make assessment more equitable.
---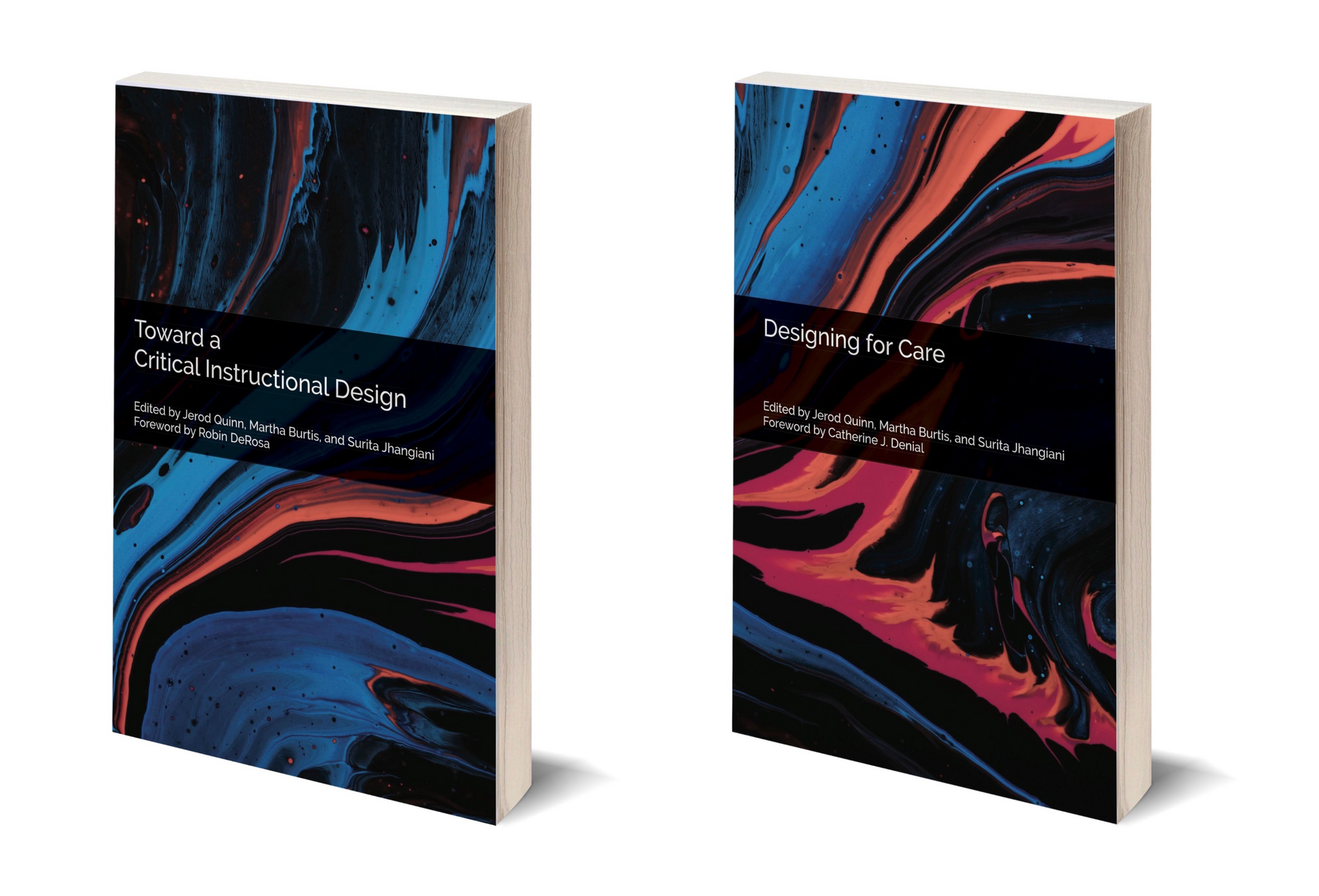 Toward a Critical Instructional Design and Designing for Care
Edited by Jerod Quinn, Martha Burtis, and Surita Jhangiani
Forewords by Robin Derosa and Catherine J. Denial
In March of 2021, Hybrid Pedagogy put out a call for chapters for a Critical Instructional Design Reader. The editors made the decision to gather these chapters into two sibling collections: Designing for Care and Toward a Critical Instructional Design. Together, they strive to imagine more humanizing and problem-posing approaches to the design of education. The two books are meant to be read together or either on its own.
Toward a Critical Instructional Design
Designing for Care
---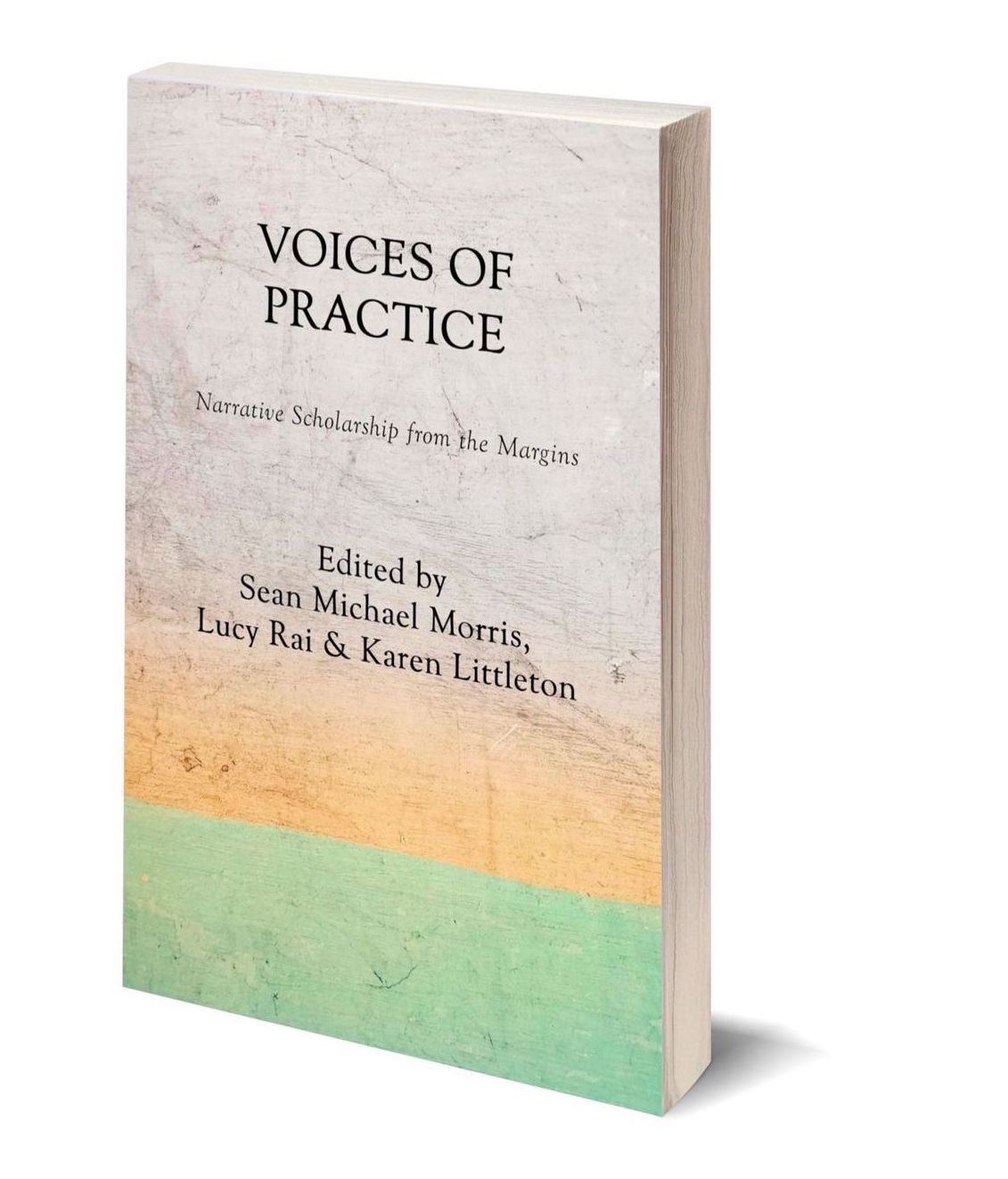 Voices of Practice: Narrative Scholarship from the Margins
Edited by Sean Michael Morris, Lucy Rai, and Karen Littleton
Foreword by Maha Bali / مها بالي
Inspired by scholarly narratives like those from Ruth Behar, bell hooks, Jonathan Kozol, and others, Voices of Practice inspects, interrupts, questions what it means to be a scholar, using deeply personal reflections, poignant vignettes, and carefully examined timelines of intellectual and professional development. This volume features educators who may not at first call themselves "academics" and who have focused their careers on the practice rather than the publishing of scholarship.
---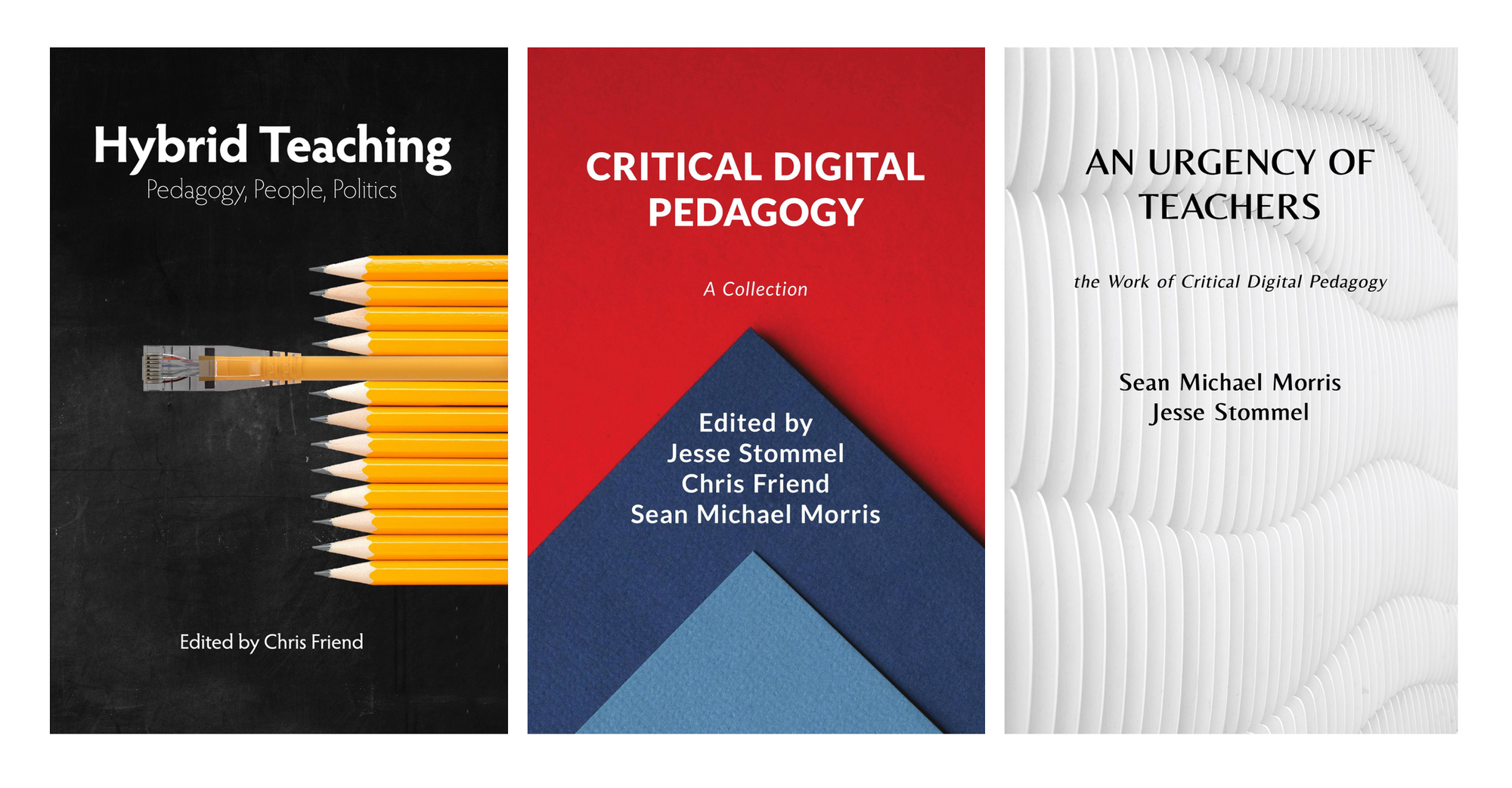 ---
Hybrid Teaching: Pedagogy, People, Politics
Edited by Chris Friend
Foreword by Robin DeRosa
Teaching is an act of radical care. Our teaching influences the students we work with, the institutions we work within, and the communities we live in. It reflects on the past and considers the present to change the future. Teaching that values and supports individuals within networks of learners builds confidence, connection, and collaboration. Caring for students has never been more vital.
Available in the following formats:
---
Critical Digital Pedagogy: A Collection
Edited by Jesse Stommel, Chris Friend, and Sean Michael Morris
Foreword by Ruha Benjamin
Since 2011, Hybrid Pedagogy has published over 400 articles from more than 200 authors focused in and around the emerging field of critical digital pedagogy. A selection of those articles are gathered here. This is the first peer-reviewed publication centered on the theory and practice of critical digital pedagogy.
Available in the following formats:
---
An Urgency of Teachers: the Work of Critical Digital Pedagogy
by Sean Michael Morris and Jesse Stommel
Foreword by Audrey Watters
Too many approaches to teaching with technology are instrumental at best, devoid of heart and soul at worst. This collection of essays explores the authors' work in, inquiry into, and critique of online learning, educational technology, and the trends, techniques, hopes, fears, and possibilities of digital pedagogy. The ideas of this volume span almost two decades of pedagogical thinking, practice, outreach, community development, and activism.
Available in the following formats: